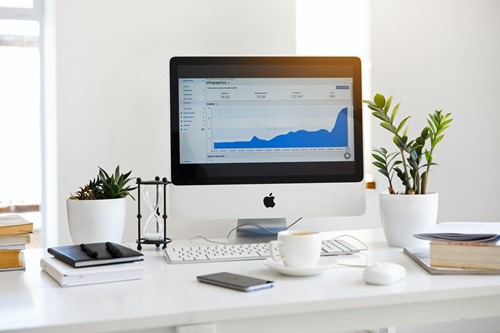 Whether you work remotely or you spend your time in the office for other reasons, you need to have a space at home that allows you to focus. This doesn't mean that your office area has to be void of anything personal or comfortable. Home decor can often be the perfect touch to add to any work space, as it allows you to feel comfortable and at ease while you are completing the day's tasks.
These tips will help you create a welcoming office space regardless of where your office is located:
Add Pops of Color and Comfort with Textiles
Fabric decor elements can instantly make your office space feel more like home. Depending on the size of your office and the furniture that you have, you could always add a blanket as an accent on a chair or a couch. While you are not likely to snuggle up with it, just knowing it's there can add a sense of warmth to your work area. Accent pillows are also worthwhile additions to any office, as these items not only add color to the room, but they can help you feel more comfortable while you are stationed at your desk. Another unique idea to consider is adding a tablecloth to your desk, as this can add a touch of elegance to the office space while also giving you a chance to showcase your own personality and style.
Create a Warm Atmosphere with a Lamp
The office environment can sometimes feel sterile, which can increase stress and anxiety while you are working. If you want your office to have the same comfortable feeling of your home, adding different lighting can make all the difference. A desktop or floor lamp situated by your desk will not only give you extra light if you need it but it also will make your office feel warm and inviting.
Showcase Your Personality with Art
Your identity extends beyond what you do during your working hours, and you should be proud of the person that you are. One way that you can showcase your personality at work in a tasteful and timeless way is to add art to your office decor. Whether you invest in modern pieces that incite conversation or you are passionate about traditional masterpieces, you can easily add a piece or two to your office area.
Purchase a Plant to Add Life to Your Office
Maybe you can't bring a goldfish to keep your company at your desk, but a plant could be the next best companion for you during the workday. There are many indoor houseplants that would thrive in an office setting and these plants can help you stay happy while you work. Be sure to consider the lighting that you available to you at the office. You will want to choose a plant that will thrive in those specific conditions.
Regardless of the work you do, it's important to have an office space that feels a bit like home. When you add personal touches to your work area, you will be in your element and you will find it easier to accomplish both your short-term and long-term goals. Tasteful home decor is welcome in nearly any office space and it can give you the boost that you need while working each day.